At the time of Holi, don't hold yourself back and enjoy the amazing festival to the hilt by participating with full enthusiasm in every small tradition related to the festival. Let's celebrate the festival together with a spirit of bonhomie and brotherhood.
---
** Please book early to avoid disappointment **
---
होली के दिन दिल खिल जाते हैं, रंगों में रंग मिल जाते हैं
गिले शिक़वे भूल के दोस्तों, दुश्मन भी गले मिल जाते हैं
रंगों के संग, मस्ती की टोली है, बुरा न मानो होली है
कोई नीला है, कोई है हरा, चारो तरफ इन्द्रधनुष सा रंग भरा
खुश हम भी है, हर्ष की बात है, अपनों के संग ये होली खास है
---
A glimpse of holi ranga-rang.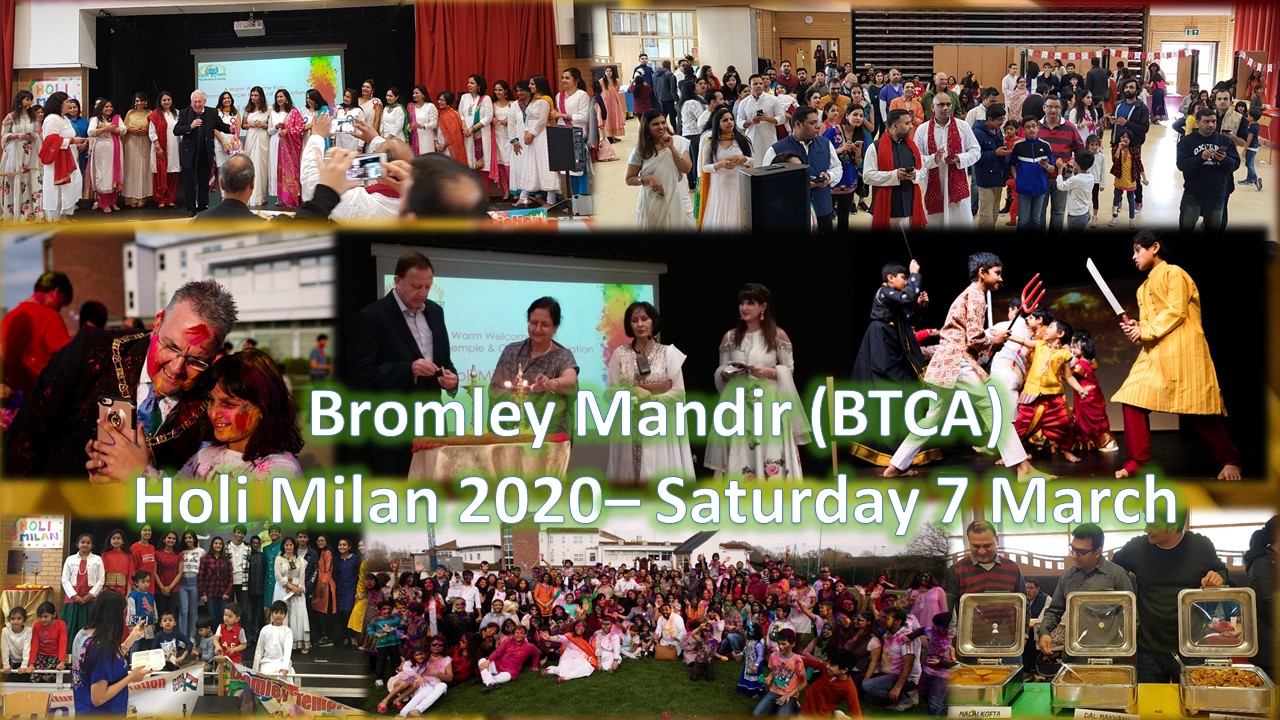 ---
The day will also be jam-packed with tasty festive food, music, and masti games with friends and family. The special feature of course, is playing HOLI with colours in an open space with professional Dhol Masters busting out some great Bollywood and bhangra tunes! So remember to come prepared with your grooviest dance moves!
Festive food and drinks will be available for purchase from stalls
closer to the event, we will share more details
Local vendors are welcome to hire a food stall and sell food to guests, for enquiries please contact - info@BromleyMandir.org
---
When
7 March 2020, 11:00 through 17:00
Location
Holi Milan




School Hall - Bishop Justus Magpie Hall Lane




Bromley

,

BR2 8HZ




United Kingdom


Bromley BR2 8HZ, UK