At time of Holi, don't hold yourself back and enjoy the amazing festival to the hilt by participating with full enthusiasm in every small tradition related to the festival. Lets celebrate the festival together with a spirit of bonhomie and brotherhood.
** highlight of the event **
Bhakt Prahlad - a broadway style Dance Drama, depicting victory of Good over evil, a valuable lesson for life.
Filled with great creativity and devotion - come and experience this here first !
** Limited places left **
---
होली के दिन दिल खिल जाते हैं, रंगों में रंग मिल जाते हैं
गिले शिक़वे भूल के दोस्तों, दुश्मन भी गले मिल जाते हैं
रंगों के संग, मस्ती की टोली है, बुरा न मानो होली है
कोई नीला है, कोई है हरा, चारो तरफ इन्द्रधनुष सा रंग भरा
खुश हम भी है, हर्ष की बात है, अपनों के संग ये होली खास है
---
A glimpse of holi ranga-rang.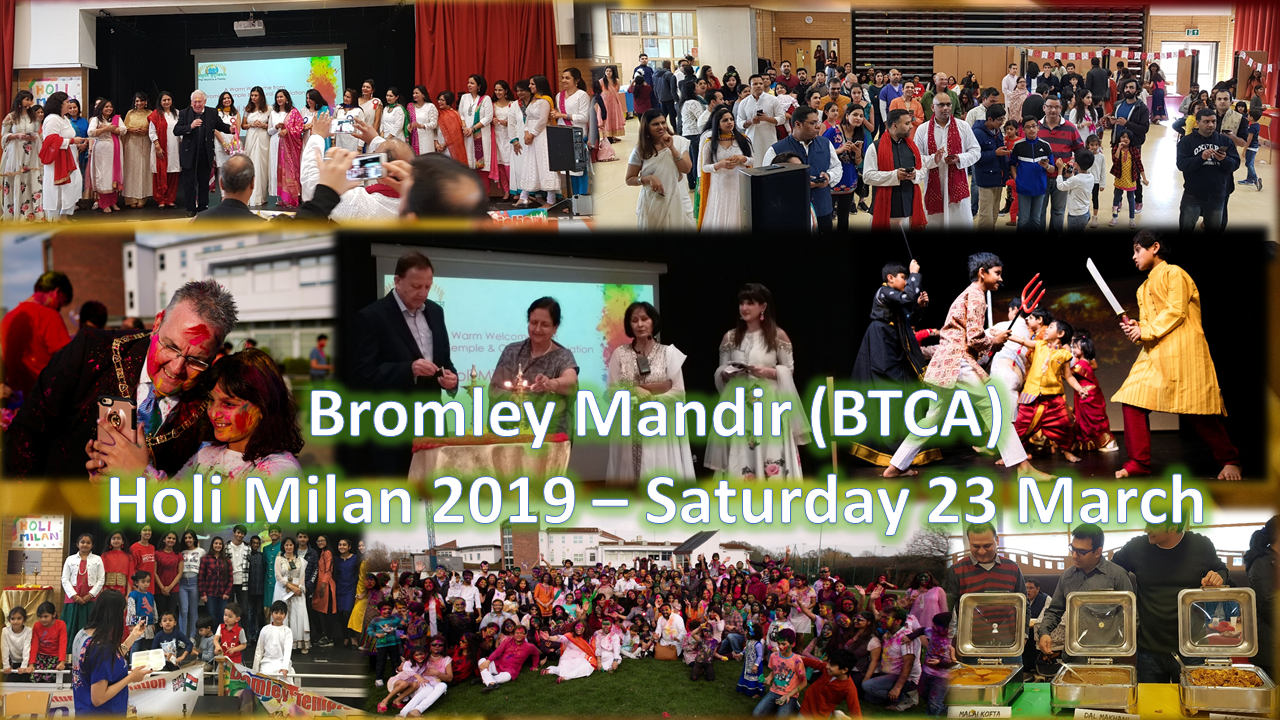 ---
When
March 23rd, 2019 11:00 AM through 5:00 PM
Location
Holi Milan




School Hall - Bishop Justus Magpie Hall Lane




Bromley

,

BR2 8HZ



Your Contribution
| | |
| --- | --- |
| Contribution | |
| 16 years and over | £ 25.00 |
| Children 5 to 15 years | £ 15.00 |
| Children under 5 | £ 0.00 |